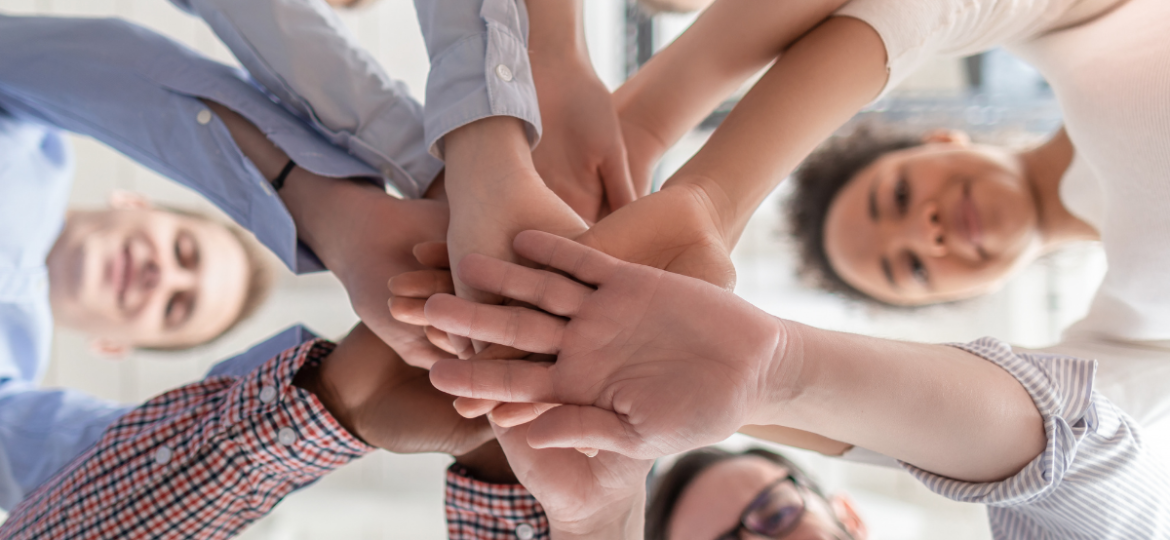 With so much upheaval since 2020, it begs the question: what is the state of workplace culture?
By this point, the majority of workers have either chosen or voiced their preference for where they'd like to work, whether that's returning to the office or remaining on some hybrid of remote work. And while many companies might still prefer their teams would return to the office, for the most part, employers are moving forward under a new normal.
However, many employers are wondering about the state of their company culture and where it fits into this new normal. How can we keep our workplace culture intact with so many remote employees? 
So how can you push to keep the workplace culture strong at the office and for your remote employees? Here are four tips to help your business adjust to and thrive within the new normal.

Re-Discover Team-Building Exercises
As employers and their teams have adjusted to the new normal way of working, many have taken a second look at team-building exercises. They're beginning to see what many have felt for a long time: that many of the exercises have been clunky and weird, especially for those non-optional events. 
Many see team-building exercises as an outdated stereotype of corporate culture that is often derided as a gimmick pushed by management for no tangible benefit. 
But that doesn't mean team-building is off the table. Many are just thinking differently about the activities that can actually help a team feel stronger and more connected. Just as many workplaces have gone remote or hybrid and have pivoted to taking their team events out of the office for a wine tasting or a sporting event that can help rebuild those social connections. 
Focus on Wellness
Wellness has become a major focus for today's workers. It's become such a high priority that many workers are leaving their jobs in search of employers who will support their mental and physical wellness. We've been heartened to see many employers getting behind this movement and offering benefits or perks that can foster a culture of wellbeing.
Even those employers who aren't able to create new benefits are using their workplace culture to destigmatize the many challenges their employees are facing. They're finding that creating a safe space where employees can be open and frank about their daily struggles is not only helping to overcome the issues they're facing, but is creating an environment in which many employees are able to focus more on their work. 
Consider investing in emotional support or therapy for your employees. Many people are living with higher levels of stress and anxiety, and many are dealing with trauma. They may not know how to navigate it, so offering mental and emotional support can be highly beneficial.
Revise Your Definition of "Workplace Culture"
Company culture isn't just a buzzword; it's a real set of values, attitudes, and actions that your company embodies. Often, this workplace culture calcifies over time, becoming entrenched and difficult to adjust.
The past couple years have been a massive shake-up for workplace culture. Just as the new normal has redefined the way we work, many employers are using this opportunity to reassess and adjust their company culture, views, and values. Ask yourself whether your current company adheres to old values and whether those values are applicable to the modern-day. Often, older companies have values that reflect a different time and are no longer quite as exceptional or effective as they once were.
Make New Hires Feel Welcome
With so many workers quitting their old jobs and finding new work, many employers have had to change up their onboarding process significantly. Many have had to build a whole new onboarding process from the ground up. The goal is to ensure that all new employees, whether they're in the office or 100% remote, get started in their new role on the right foot.
Onboarding should be a liquid process and subject to change. After all, if we've learned anything from the last two years, it's that times change. So our onboarding process should change to reflect the shifting needs and priorities of our new hires. 
Creating an onboarding process that sets clear expectations and helps everyone feel welcome and empowered to do their best work is one of the most effective ways to create higher retention and lower turnover. It's also a great way to demonstrate that your employees are valued and that you support them professionally. 
Work With Your Recruiting Partner To Highlight Your Company Culture
Workplace culture can be tough to get right these days, and that's okay. The important thing to do is work to create a culture that supports and encourages your employees to live their best lives. One of the best things you can do for your company is to work with a recruiter who can emphasize your commitment to your employees and really highlight your culture – however you define it – to new and prospective candidates.
Contact WideNet Consulting today to learn how we can help!