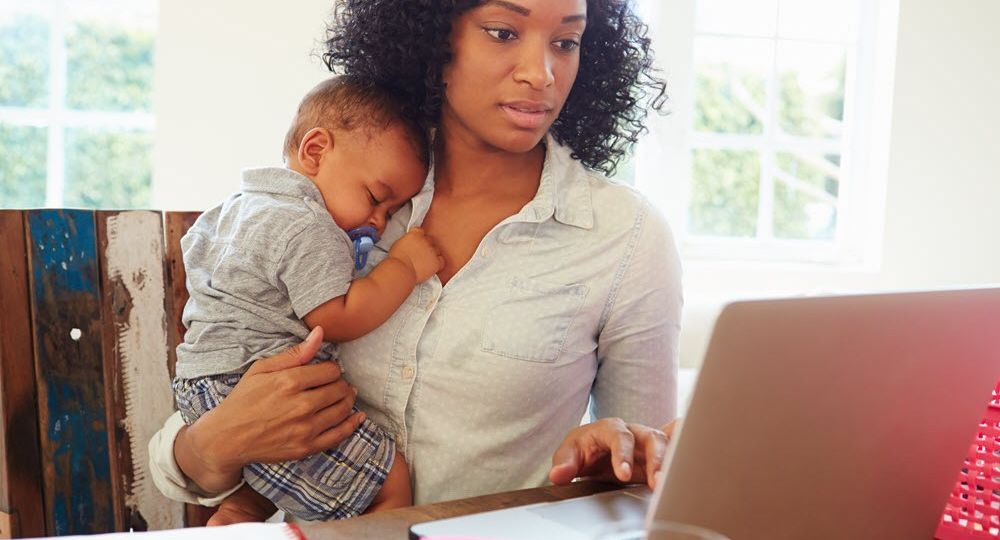 As businesses grow, the need to attract a broader spectrum of workers increases. Sometimes that means a company has to take a deep look at its culture and decide whether it's inclusive enough to foster that growth. It can be scary terrain to navigate, particularly with foundational leadership who naturally tend to credit the culture they've helped create as a primary reason for the company's (and their own) success. But to remain competitive and position your business effectively, it's an imperative shift.
One of the most important transitions for hiring managers to manage in this realm is to drive policies and benefits that create a family-friendly environment. Employees who feel able and empowered to manage both kids and work tend to be more loyal. This reduces churn and better enables the company to keep high performers on the payroll. In a world in which over half of your applicants value flexibility over pay (according to a LinkedIn poll), investments in family-friendly benefits pay back hiring dividends—and then some—on their initial cost.
To be clear though, this is not just about family leave or other benefits-related concerns. Subtle cultural clues can give an impression of a company that takes people with familial responsibilities outside of work into account—or doesn't. Activities that occur outside normal work hours can create a problem, for instance. If your morale events are regularly happening over dinner or happy hour, a shift to breakfast or ending work early enough to have events before 5pm makes the company look more thoughtful about schedules and extra-work responsibilities.
Here are a few more examples of how family-friendly businesses operate and create inclusive climates:
Maternity/paternity leave
Many American companies still fail to sufficiently offer these benefits to their employees. If you want to hire competitively over time, you will need to add reasonable family leave to your benefits roster. An employee that feels like they can rely on the company to support them as they move into parenthood is going to be more loyal. They'll be more apt to say good things about their job environment in surveys and social media forums. And anyway, if it's remotely feasible for your business, family leave is simply the right thing to do given the critical importance of parent-child bonding in the brain development process.
Schedule Flexibility
Life with kids can be unpredictable. Allowing workers to work from home or occasionally leave early to deal with unexpected logistical challenges is an inclusive gesture of awareness and trust. Some companies offer flexibility on core work hours, so an employee can switch from a traditional 9-to-5 and instead work from, say, 7-to-3 in order to pick a child up from daycare at 4. Others allow employees to work a 4-days/10 hours-a-day schedule.
Sick/Vacation days
Another component of creating flexibility for workers is taking a look at your policies for sick and vacation days. You will not endear yourself to your workforce if you ask a parent with a sick child to take a sick day themselves just so they can stay home and take care of them. Consider explicit clauses that make exceptions for childcare clear. Consider offering floating holidays or other unspecified personal days. Also, take a look at your vacation policy. A "use it or lose it" approach to vacation days, in which accumulated days off are lost at the end of the year reduces flexibility for families. Policies that let employees carry over at least some portion of their vacation days are a better option. Some companies even have unlimited vacation days, trusting their employees to effectively manage their own work/life balance.
Pet-friendly workplaces
Pets, and particularly dogs, are often hard to manage for workers. Employees don't want to leave their animal companions at home alone all day. Many dog owners are forced to keep their pets in "doggy daycare" at least a few days a week, at considerable expense. A great many studies indicate that policies which allow dogs in the workplace show increased morale and even more productivity. And while this might not seem on the surface like a benefit that would be particularly helpful for parents, pets and kids tend to go together. It's a good bet they'll appreciate this approach as well. And anyway, some pet owners think of their pets like kids, so the same concept applies.
"Bring your kid to work" days
This is another way to signal that your company is invested in helping families feel involved. Outside of having specific days, you can make it clear for your employees that they can bring their kids to work when it's necessary. For businesses with open-office plans, consider designating a larger meeting room for the kids when they come into the office. And while you're at it, a private room for nursing mothers is another way to help create a parent-friendly environment.
Create an inclusive environment
All the above options will only go so far, however, if you don't have the culture to go with it. If a parent gets dirty looks from co-workers when they leave early to deal with something kid-related, that's a problem. Managers need to be trained not to judge employees on ancillary aspects of their performance, like having to duck out of work more often to deal with child-related issues. Of course, no workers should be allowed to underperform whether they have kids or not. But creating a family-friendly environment with more flexibility tends to make all employees feel more valued. Create a "rising tide lifts all boats" situation to improve performance all the way around.