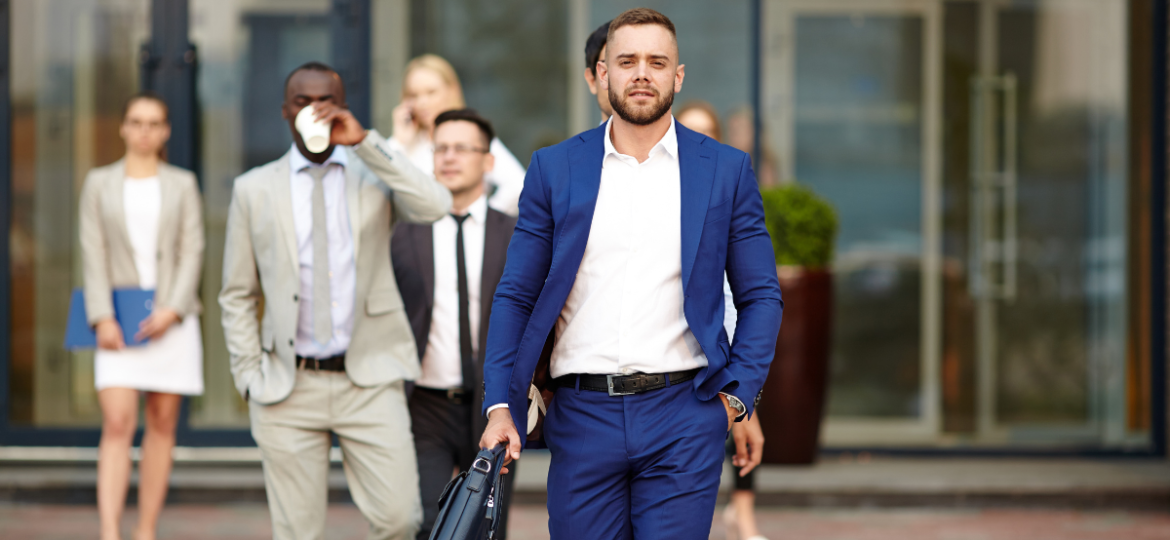 There has been a lot of talk about how hard it is to find and hire new talent. But even though the workers are in short supply, there is still a solution. And your employer brand is a big part of that solution. Aside from working with a staffing firm to get you the talent you need, enhancing your employer brand is one of the most effective strategies for attracting job seekers you have at your disposal.  
And for a bonus, creating a legendary employer brand can also generate higher employee retention rates. This is because the improvements you make to attract talent are often the same efforts that make people want to stick around. Want to learn how? Let's explore employer branding and find out what makes this such a powerful tool!  
What Is an Employer Brand?  
First, the basics: your employer brand is a perception of your organization. The image of your company may or may not be accurate. Perceptions are created by what people have either heard about your company or by the interactions they've had. How your company acts will have a tremendous effect on that perception. This can be anything from:  
Company structure 

 

Workplace culture 

 

Marketing campaigns 

 

Internal business goals and objectives 

 

Company values 

 
The power of an employer brand is simple to understand. A good employer brand will attract talent and support your business goals. It is critical to hiring new workers, keeping your roster full and happy, and the key to business success. And unlike economic shifts or trends in consumer demand, you have great control over your brand. You can mold it and shape it as you like and, in partnership with your recruiter, let it do the heavy lifting of your hiring initiatives.  
Sounds good! But how can you build such a great employer brand?  
Highlight Great Employee Stories 
Everybody loves a good story. And people love to see themselves in a story, identify with the characters and feel emotionally connected to them. When you tell the story of your employees, you are creating a persona within your company that is celebrated, successful and seen.  
As long-time recruiters for the tech industry, we can confidently say that job seekers resonate with employee highlights. They want to know what it will be like to work at your company. They want to work for an employer that values their team and rewards their hard work and dedication. And when they clap their eyes on a series of posts celebrating the team, it can have a powerful effect. That is why highlighting your employees can be essential to building your employer brand.   
The best thing is your employee's stories tell themselves. They're easy to share, and it feels great to recognize your valued team members. And every time you share the successes and triumphs of your staff is one more step in building an employer brand that people will want to be a part of.  
Go Social 
Creating a great company that values and rewards its employees is a good start. But as the old saying goes, "If a tree falls in the woods…"   
Getting your message on social media is a great way to help your employee's stories resonate with the right people.  
Just like your website, social media is where job seekers can interact with the business and learn more about what it's all about and how it works. In addition, your social media presence allows people to see what employees are up to, get a feel for the company culture, talk about their own experiences, share their own stories and simply get to know each other better as colleagues.  
Being active on social media is considered so essential that the absence of activity and valuable content can be seen by many as a red flag. Any number of conclusions can be drawn as to why a company may be inactive on its social platforms, but few of them would be flattering.  
So get out there! Share the word about your business, what's important to you, and how you can help job seekers land the job of their dreams!  
Assess Your Candidate Experience 
By far, one of the most frequent things we hear about is the candidate experience. The candidate experience is broad and far-reaching. It's not just about the interview process or being told you didn't land the role. It can begin the very moment a job seeker interacts with your company.   
These days, candidates are not going to settle for poor communication, lack of clarity during the interview process, or an overly long interview process. People are used to an immediately responsive marketplace, where service is prompt and friendly, and they're expecting the same treatment when they apply at your company.   
The candidate experience is about creating a seamless experience for candidates. An experience in which communication is paramount and follow through is fast. A great candidate experience means no questions are left unanswered, and candidates can learn everything they need to know about you and your company. And just like a restaurant that gets poor reviews for bad service and food, your employer brand can be damaged by a poor candidate experience.   
Let's Put Your Employer Brand to Work 
At WideNet Consulting, we know how powerful an employer brand can be. It can be a critical element of your recruiting strategy. No matter where you're at in creating your employer brand, we can help. WideNet consulting can leverage your employer brand as your advocate in the job market to help candidates understand why your company is the best in the industry.   
Let's work together! Contact WideNet Consulting today.