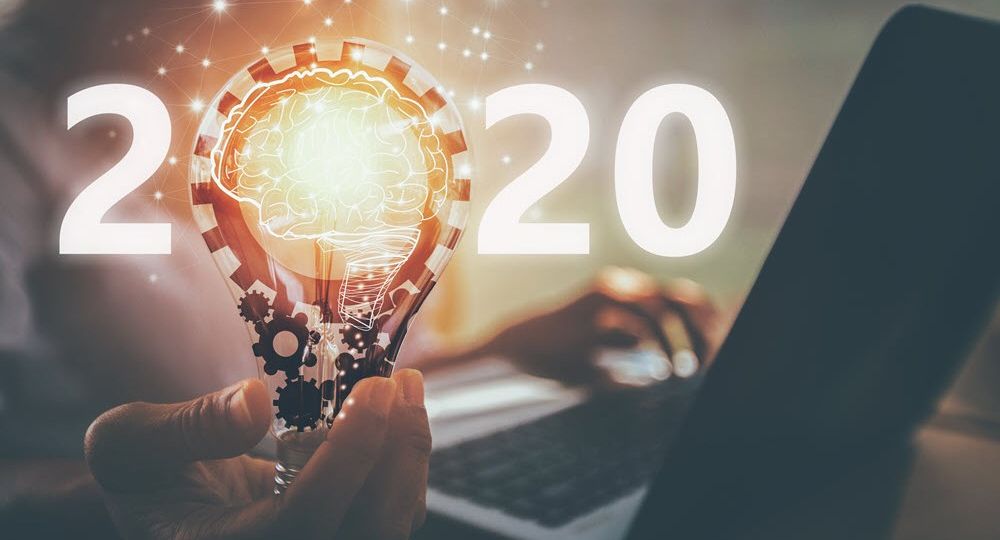 As 2019 draws to a close, we at WideNet Consulting are happy to report that the year has been marked by solid, stable growth in tech hiring throughout the greater Seattle region, and we anticipate this continuing into 2020. Based on our own client interactions and engagements, here are some of the most important tech hiring trends to watch for in the coming year.
Continuing Need for Contract Staffing
According to a recent survey by Jobvite, 74% of recruiters believe that hiring will become even more competitive in the coming 12 months. We can certainly vouch for this when it comes to contract tech hiring in the Seattle area. The labor market is likely to remain tight for the foreseeable future, and fears of an economic recession are beginning to lessen somewhat. We anticipate that companies of all sizes, across all industry sectors, will maintain a strong demand for project-based tech contractors throughout 2020.
Smaller Companies Hiring Top Tech Execs
Over the past year, a number of small to midsize companies—several of which are in traditional sectors such as retail and manufacturing—have asked us to fill new C-suite/VP technology roles. This marks the first time these companies have hired such high-level tech executives. This trend is a result of smaller firms increasingly understanding that they need not only an expert who can oversee the company's tech infrastructure and systems deployment, but a dynamic leader who can foster a larger strategic vision for technology-driven growth.
Closer Hiring Partnerships
With many of our enterprise clients hiring in greater volume, we're seeing a trend in which these companies seek a more formalized partnership model in their working relationship with us. We deliver this through our Managed Services approach, which is designed to bring clients greater value and flexibility by providing carefully defined outcomes, hand-selected consultants and customizable pricing.
Expansion to Smaller Markets
A 2019 survey by Livability found that four smaller Washington cities—Vancouver, Pullman, Spokane and Richland—were ranked among the Top 100 Places to Live in the U.S., based on affordability, career opportunities and lifestyle. These economic and livability factors help to explain why we're seeing a number of Seattle-based companies begin to expand their tech operations into smaller cities throughout the state. Spokane in particular is beginning to emerge as a new hub for tech talent, thanks in part to the many higher educational institutions within its orbit. (Also of note, we're still seeing migration to Seattle: Several companies based in the South Sound area have recently opened offices in downtown Seattle to gain more of a foothold in the Northwest's top tech city.)
Employees Shifting to Contract Roles
The U.S. is increasingly turning into an independent-contractor economy. Google, for example, now hires more contractors than full-time employees. A 2018 NPR/Marist survey, meanwhile, suggests that contract workers could account for half of the U.S. workforce within 10 years. As part of this trend, we're seeing more and more tech workers in the Seattle area shift from full-time positions into contract consulting by choice, in order to achieve greater flexibility and independence in their work lives. This means that employers need to be more creative in their hiring practices to accommodate these professionals, not just for short-term projects but for longer, ongoing roles.
Greater Flexibility in Remote Work
Finally, in a related sign, we're seeing more and more Seattle-area businesses offering a variety of remote work opportunities for employees and contractors. The remote work trend is a global phenomenon—7 out of 10 professionals now work outside the office at least once a week—but it's especially pronounced for employers in our region. As just one example, Amazon in 2019 hired 3,000 remote workers across the U.S. And the trend isn't limited to tech-driven companies: One traditional Washington-based insurance firm, which didn't even have a formal work-from-home policy in place as recently as five years ago, is now offering a range of flexible telecommuting options.
We hope that all of our clients and colleagues can take advantage of these trends for a prosperous 2020. As the Pacific Northwest's tech staffing and consulting leader, WideNet will continue working alongside you, helping to ensure your success.