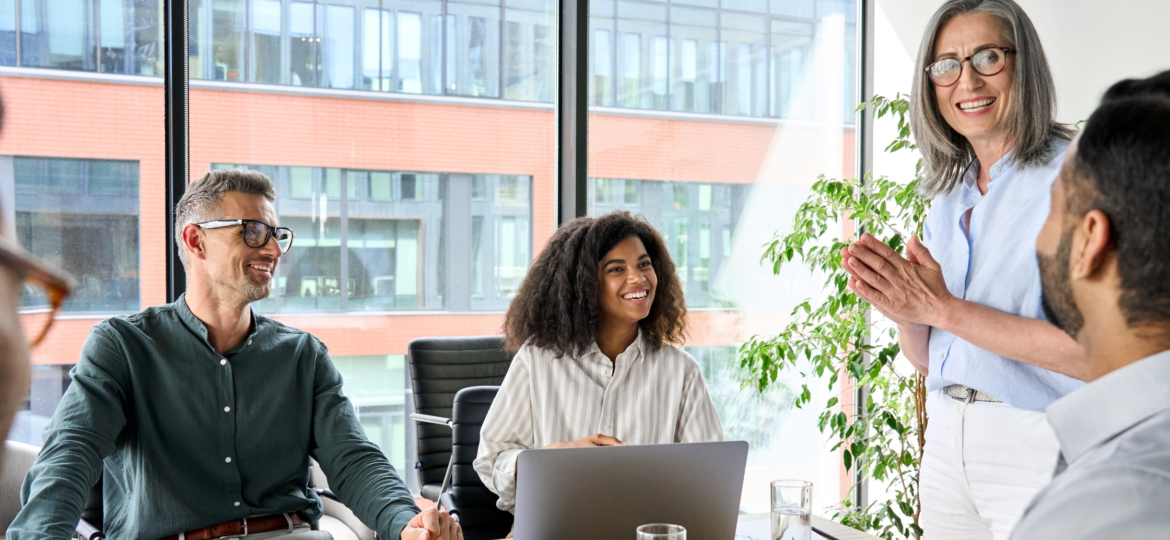 Businesses are changing how they roll out their Scrum methodology.   
Previously, a business would hire a Scrum Master (SM) or coach to implement and maintain their Scrum framework. But now we're seeing a shift in how our IT clients hire to manage their Scrum framework. So, what does this shift look like in IT? And how can this affect your job search?  
Read on to learn more about this development and how it's creating an increase in the demand for Product Managers (PMs), and how Scrum Masters are adjusting their skill set to keep up with what employers need the most from their Agile development team.  
The Overlapping Skills of SMs and PMs in a Scrum Framework 
First off, some basics. There are so many similarities between Scrum Masters and Product Managers.  
Both experts are in charge of identifying and removing any obstacles that may hinder their team's progress and ensuring everyone follows the Scrum framework. They also serve as a liaison between the group and any external stakeholders.  
Both roles demand several soft and technical skills that will help their team work together and follow the Scrum process, such as:  
Strong leadership skills

: An ability to guide and motivate the team to work together effectively and efficiently. 

 
Good communication skills

: Clear and effective communication with the team, stakeholders, and other departments. 

 
Strong knowledge

: An in-depth understanding of Agile and Scrum, the frameworks, and the associated principles and practices. 

 
Good time management and organizational skills

: The ability to effectively manage the team's time and resources. 

 
Adaptability

: Seamlessly adapt to project and team changes and adjust the Scrum process as needed. 

 
Emotional intelligence

: The ability to understand, empathize and manage team members' emotions and resolve conflicts. 

 
Scrum Masters and Product Managers should also understand the technical aspects of their team's project and the team's tools and technologies. But it's the differences between these roles that are causing more employers to prefer hiring Product Managers.  
What Sets Product Managers Apart From Scrum Masters? 
A Scrum Master is a facilitator and coach for the development team. A Product Manager is responsible for maximizing the product's value resulting from the development team's work. The Product Manager is the voice of the customer and is accountable for prioritizing features, user stories and backlog items. The Product Manager works with the development team and stakeholders to ensure that the product backlog is in good shape and ready for the next sprint.  
A Scrum Master focuses on the process and helps the team to follow Scrum, while a Product Manager focuses on the product and its value.  
What Explains the Shift Toward Hiring Product Managers? 
Many of our IT clients want to hire a Product Manager because they are responsible for defining and prioritizing the features of the Scrum framework.  
The Product Manager has a more strategic role in aligning product development with the overall business objectives and revenue goals. Additionally, they may have more experience in product development, product strategy, and customer engagement, which are essential for the product's success.  
The perception is that Product Managers are more capable of defining and delivering the value of what can be a substantial investment in the Scrum framework. And functionally, they see that Product Managers are capable of taking on a wider range of responsibilities and are more capable of rallying their teams to follow the framework.  
What This Shift in Scrum Framework Means for You 
Due to the similarities between Product Managers and Scrum Masters, many businesses are focusing on the differentiating factor that Product Managers have an expanded skill set and capabilities that make them more helpful in rolling out and getting the most value in their Scrum framework.   
As longtime recruiters for Product Managers in the IT sector, WideNet Consulting is busily placing Product Managers across the Pacific Northwest. We want to talk to you about what our clients are looking for. You may be surprised to learn how in demand your skill set is right now.   
Curious? Contact WideNet Consulting today!