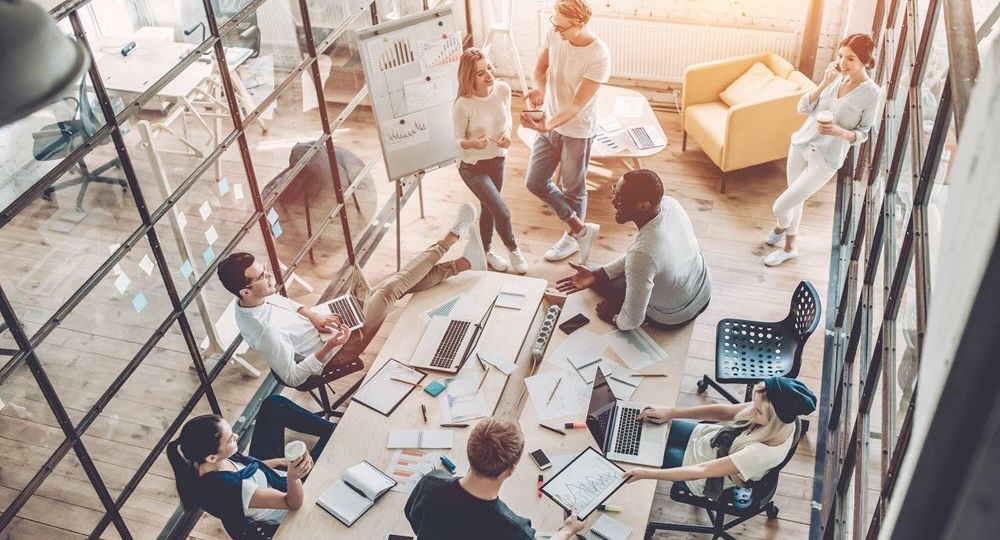 No successful company adopts a cookie-cutter approach to its own technology operations. From data to infrastructure, there's simply too much at stake to run with off-the-shelf solutions that may not fit the company's business needs.
The same is true for hiring. As the Pacific Northwest's technology staffing and consulting leader, WideNet takes a customized service approach with every client. Our blended delivery model affords clients the option to support their business at different stages of a project, and for a full range of hiring needs including FTE, contract, or contract-to-hire. Whether engaged separately or bundled together, WideNet's services help clients achieve their specific objectives effectively and efficiently. Most important, they're designed to boost the long-term health of an organization.
For clients seeking an end-to-end hiring solution—whether filling a single position or building an entire project team—WideNet offers Contract Staffing. The service is designed to help clients achieve their organizational goals without sacrificing valuable bandwidth. We handle all the details for contract or contract-to-hire engagements, including reference checks, benefits, payroll, employee relations and documentation, and W-2 to liability. Through this service, we provide resources for a broad spectrum of consultant roles such as Business Analyst, Dev Ops/Site Reliability, Program/Project Manager, Network/Infrastructure, Quality Assurance Analyst, and Software Development Engineer and SDET. The consultants we select are the best in the industry and offer a vast range of technical expertise.
For clients that need expert support for their technology environment, we offer Managed Services. As an alternative to the staff augmentation model, our approach delivers defined outcomes, hand-selected consultants and pre-determined pricing that can be fully customized. Our primary goal is to ensure that clients derive the most value, including pricing flexibility and skill access that closely aligns with key deliverables and project timelines. Through this service, we handle a client's mission-critical technology needs from data management to internal communications. We develop a customized plan of action; implement smart, scalable and sustainable solutions; deploy the industry's most talented and driven consultants, and more. With Managed Services, our team becomes an extension of the client's organization, so they can stay focused on what really matters: achieving key business goals and objectives.
Finally, for clients that need to staff an entire technology team, group or division, we offer Recruiting Process Outsourcing (RPO). The program is designed to help clients create a culture of innovation and strategically plan for the future. It's a reliable, cost-effective way to build a successful technology team, group or division without the burden of handling it all in-house. Our engagement model and rate structure are flexible and customizable. We serve as a full-service tech recruiting partner with a comprehensive range of search services, along with collaborative, expert consultation in areas including team-building, compensation packages, interviewing, training programs, job descriptions, and screening tools. Our RPO program has been deployed by renowned organizations as diverse as Alaska Airlines, PATH, and the Pokémon Company, all relying on us as their strategic, full-service technology recruiting partner.