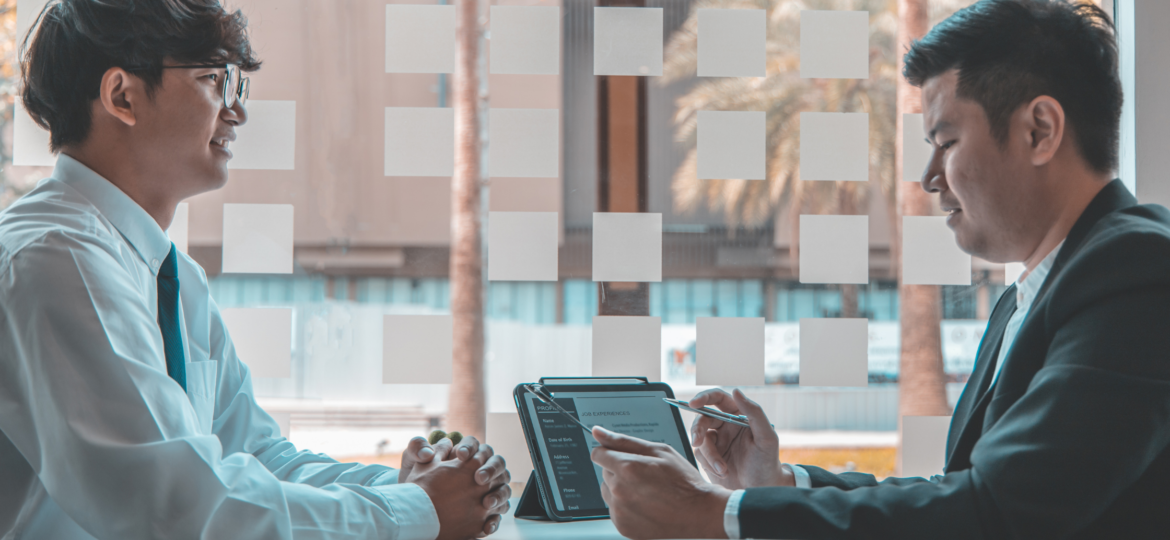 As an entry-level tech candidate, you'll be interviewing for the role that will kick off your career. To help you start it off right, we've compiled a list of questions that will help you narrow in on the role that's right for you, the benefits you want, with the employer that fits you best.
This is a popular topic with a lot of information, so we've split this blog into two parts to get a complete picture of everything a candidate could want to know about their future employer. If you haven't read part one, you can check it out, here.
"What software/hardware products do you work with the most, and why?"
It's not hard to imagine that many employers will have strong opinions about the software and hardware products they use on a daily basis. 
If the answer to this question is "I don't know," or "I don't spend enough time thinking about it," it might be a red flag.
Conversely, if they're excited about the tools of the trade, that could indicate a great place to work. In theory, one could assume enthusiasm or proficiency in cutting-edge tech and hardware would translate to a work environment that not only embraces new technologies but new ways of working better and more efficiently.
"Is this an agile work environment?"
Do you like lots of quick meetings throughout your day and a steady stream of feedback from fellow team members? Or would you prefer to be left alone to do your work? Everybody has a different way of working, and their response could illuminate whether their work environment is a good fit for you.
"Do you offer remote work options? And if so, what skills or characteristics make someone an effective remote worker?"
In an increasingly distributed workforce, flexibility is key. And while you may not want to work fully remote, it can help you understand how to better work with future employers who are open to the idea of allowing their employees greater autonomy in where they work.
Even now, after the pandemic has done so much to provide remote work options, many employers are still not equipped, prepared to manage, or provide support for remote workers. Whether you prefer to work remote or not, your interviewer's response can indicate their opinion and readiness to support flexible work options and how progressive of an employer they are. 
Workplaces that are more capable of supporting employees and their need for flexibility are often seen as more agile and dynamic. If they can effectively solve the problems that created the need for remote work, you can safely predict they'll be just as helpful and imaginative to other common issues in the workplace.
"How much autonomy is the tech team given?"
If you like to be told what to do, you probably won't like working at a place that solely is seeking out self-starters and problem solvers. 
More so than asking about specific technologies, asking your interviewers how much freedom they're given in their day-to-day roles is more likely to help you judge whether their company culture will be a good fit for you. Here especially, it's important to be honest with yourself about how you work best. 
Previously, entry-level tech candidates were not allowed a high level of autonomy. Moreover, many businesses struggle with providing even senior employees with any amount of autonomy. In turn, seeking out independence carried a negative connotation. The thinking was that entry-level tech candidates needed to be watched and monitored constantly, or they would waste company time not working or doing poor work without a manager's constant supervision. 
But all that has changed now. Tech employers are looking for entry-level tech candidates who are self-starters, can keep themselves motivated and challenged, and take the initiative to get the job done with little to no supervision.
"How do you like working with WideNet Consulting?"
If your prospective employer works with us, you're on your way to a promising career in tech. Since 2009, we've been on a mission to connect local companies in the Pacific Northwest with the region's most gifted talent. By proxy, our clients are the best in the industry. 
Our keen ability to match entry-level tech candidates with outstanding roles and great employers means you're in good hands. 
If you'd like to begin your career in tech with a great company in a work environment that works for you, contact WideNet Consulting today!