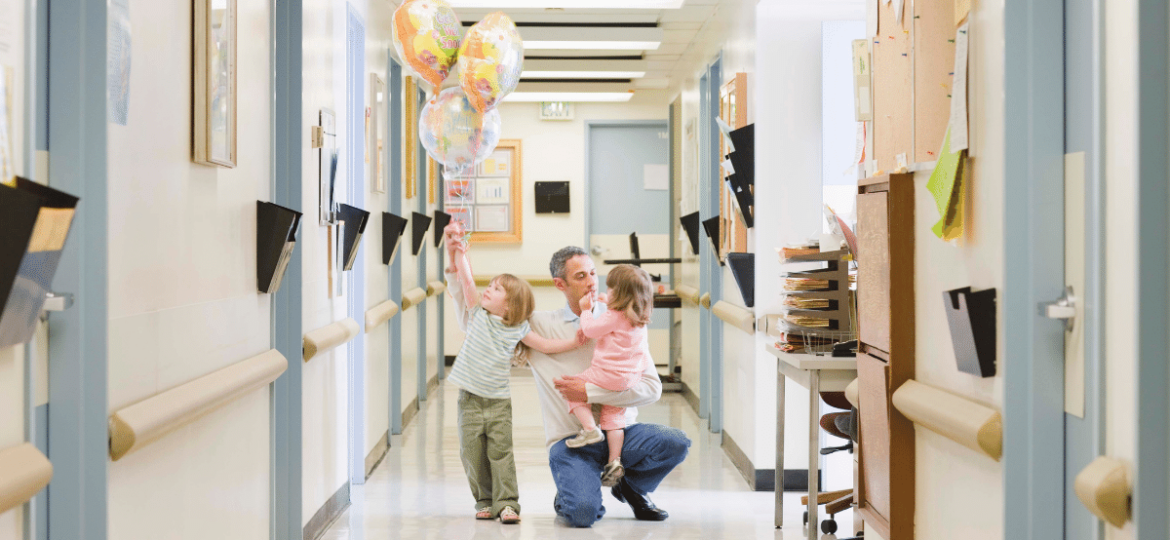 For 2021's holiday season, WideNet Consulting Group is excited to announce that on December 7th, we made a donation to Seattle Children's Hospital on our partners' behalf. We wanted to give our partners something meaningful as a gift beyond the typical gift baskets and wine. What better way to celebrate the holiday of giving to others than giving back to families in need?
Going Beyond the Typical Gift This Holiday Season
Our team at WideNet Consulting Group decided precisely a year ago how we wanted to celebrate our partners in the 2021 holiday season. Curt Whitton, COO of WideNet Consulting Group, explains, "Last December, we decided that in 2021, rather than sending a holiday gift, we would make a donation to a great cause in honor of our clients to better capitalize on the spirit of the holidays. This way, they can know they played a part in doing something meaningful for people in need, rather than receiving some 'thing.'"
At WideNet Consulting Group, our team values relationships and human connection above all else. We want to help and serve others around us by being community-centric leaders. This holiday season, we wanted to go beyond just gifting a bottle of wine and some treats to our esteemed partners. What better way to do that than by donating, on our partners' behalf, to an organization dedicated to giving families the ability to focus on their child, not the cost of care?
Why Seattle Children's Hospital?
Seattle Children's Hospital was an easy choice for the team at WideNet Consulting Group. Curt goes on to explain, "WideNet Consulting chose Seattle's Children Hospital because we all have a story about how that hospital has taken care of a child we know or has used donations from businesses or individuals to care for the families who need it most."
WideNet Consulting Group's values relate heavily to Seattle Children's Hospital's mission of ensuring families never have to worry about the cost of care. Our team truly believes in striving to be the most trusted resource to our community. And with this donation on our partners' behalf, we can make certain families in our region won't have to worry about the cost of care again. We are beyond thankful to work with an amazing group of partners and have the ability to do this on their behalf.
WideNet Consulting Group
WideNet Consulting Group is a consulting firm that provides strategic assistance in contract staffing, managed services, and recruitment process outsourcing. From the beginning, our team has had a mission to connect local companies with the Pacific Northwest's most gifted talent, while always valuing the relationships we've built with our clients and candidates. Over the past ten years, we have refined our services to ensure our partners are understood, respected, and satisfied.
WideNet Consulting Group is honored to have helped hundreds of organizations fulfill their open roles with high-quality candidates. Our team of recruiters specializes in IT & technology—specifically in application development, business intelligence, IT infrastructure, product management, business analysis, cloud, and quality control. In addition, we are always ready and able to partner with businesses big and small to help them place their next top talent. 
Contact our team at WideNet Consulting Group today to learn more about our vision of being the most dependable provider of innovative workforce solutions and technologists in the Pacific Northwest.