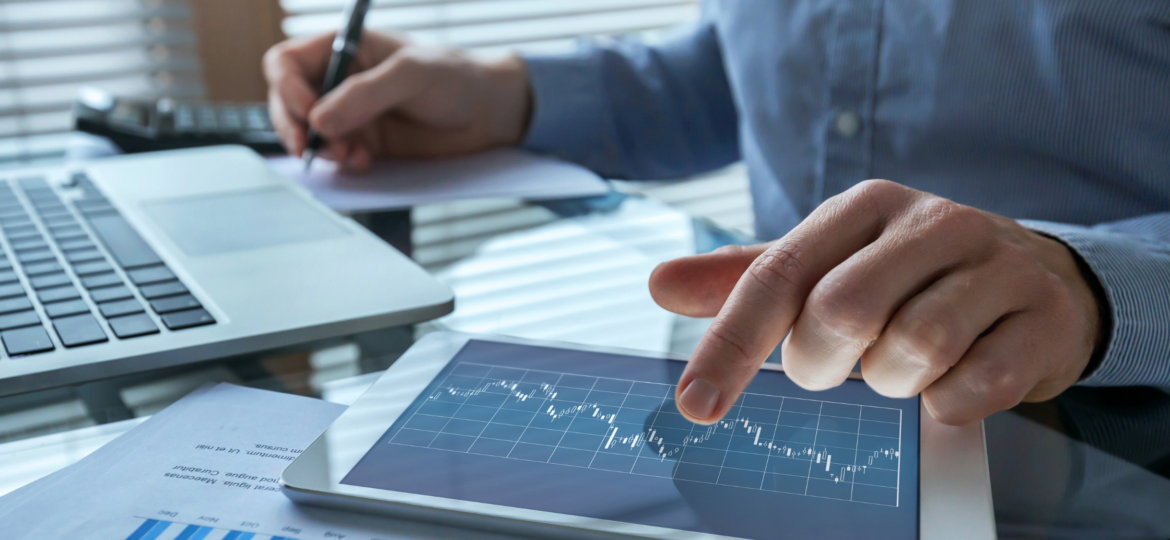 It used to be that businesses could never get their hands on enough data. Without enough data, their business insights were either inaccurate or untrustworthy to the point that leadership couldn't develop actionable and informed business decisions.  
That was before companies had powerful technology at their disposal like PowerBI and Tableau and increased industry-wide momentum towards Machine Learning and artificial intelligence. As a result, businesses are finding themselves in a different place than before, but not because of scant or insufficient data. Now, they have more data than they know what to do with, but they need help transforming that data into meaningful business insights that can inform their company's strategy.  
Today's mystery is how any business can succeed without filling their top business intelligence jobs to help them parse through, digest and turn this vital information into actionable insights.   
At WideNet Consulting, we've seen a surge in demand to fill business intelligence jobs. So we chose the top five in-demand roles with incredible benefits and perks matching the position's capacity to transform a company's overall business objectives.   
Top Five Business Intelligence Jobs  
1) Data Analyst  
Data analysts are in-demand because of their ability to generate insights from a myriad of data points and present them in an easy-to-understand format.  
One specific example: Let's say you have three different data sources regarding sales. You could pull out the total number of sales, how many were made right after a holiday and how many were made during the summer. You could also look at which brands sold more units during the holiday season or which products were in high demand that year. In each scenario, a data analyst will take your data and generate insights based on their findings so that you can make better-informed business decisions in the future.  
The role entails the development of queries, algorithms and tools to extract data. A data analyst can also be required to develop predictive models that can serve as a foundation for key decisions.  
2) Business Analyst 
Business analysts are the cornerstone of any modern organization because they excel at translating data into actual business results. "Results" is the magical keyword there. Mention results, and everyone in the C-Suite will likely perk up. They want to understand, in simple terms, how the business is doing. Good or bad, they need data presented in a way they can comprehend.   
Is it time to invest in expanding the benefits package for our team? Or is it time to tighten our belts and adjust our budgets for a lean period? The Business analyst can help leaders make exciting or difficult business decisions with confidence.  
Business analysts are also very helpful during strategic client meetings because they have an incredible ability to pull together scattered data points and present them in a way that helps consumers better understand an issue or opportunity.  
Their primary duty is to help translate the unstructured data a company collects and make it more understandable for those around them.   
3) Data Scientist  
If there is a "hip" role in business intelligence right now, it'd be data scientists. Data science is one of the biggest buzzwords in tech, and it's not without good reason. Data scientists are incredibly talented individuals specializing in data mining, extracting insights from big data and building predictive models that can provide tangible results (again, results being a keyword with the decision-makers).  
In summary, data scientists make sense of massive amounts of data to generate business value.  
4) Data Engineer  
If all these roles are responsible for digesting and presenting a business's data, data engineers are experts in automating the process of extracting, storing, processing and using data to form business models and insights. They use difficult-to-automate processes like machine learning algorithms, R programming and multi-step data pipelines to mine through the mountains of data that are more prevalent in today's digital world.  
Data engineers can communicate in a more refined manner to more strategic decision-makers. Technical skills are also a massive plus in their resume, as is experience with any of these technologies.  
5) Business Intelligence Developer  
The last position here is a hot one, and it's called the business intelligence (BI) developer. So let's take this role to its natural conclusion: The BI developer is adept at building the actual applications that will enable an organization to use data in new, more profitable ways.   
The role of a BI Developer is very technical, and it usually entails the integration of specific data products like SQL Server BI, PowerBI and Tableau.   
This person is also responsible for building the data warehouse and implementing advanced reporting.  
Partner With WideNet for the Best Business Intelligence Jobs  
 At WideNet Consulting, we bring all these roles together to give you the most comprehensive business intelligence sourcing experience possible. We've been in the industry since 2006, and we understand what it takes to build a data team your business can use to develop the most profitable strategy going forward.  
For job seekers looking for a new role or employers looking to bring on top performers in business intelligence, contact WideNet Consulting today.