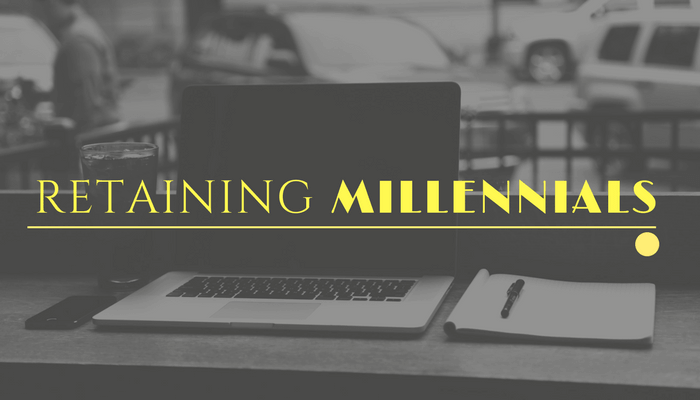 As Seattle's tech industry booms, the need for highly skilled, 'out-of-the-box' thinkers grows. The increase in demand paired with millennials' tendency to change jobs every two to three years is creating a new challenge for employers. How do you attract and retain talent in Seattle?
I appreciate that this topic is seemingly ubiquitous; I assure you, I offer sound and practical advice for managers struggling to keep their new talent from departing prematurely.
The key to retaining millennials is understanding what drives them. According to research, they are more interested in opportunity than compensation. I have laid out three elements millennials have collectively defined as their "must haves" in the workplace. Hint: you don't need a kegerator or a Ping-Pong table.
1. Engagement, Engagement, Engagement
We live in a hyper-connected age, companies like LinkedIn and Facebook make it almost criminally easy for your competition to poach your talent. The key to ensuring your next generation leaders ignore outside job offers is to keep them actively engaged and consistently challenged. Are your employees given opportunities to own initiatives or large projects? If you aren't giving your younger employees more responsibilities, they will get bored and look outside of your company for career development and advancement. I recently came across an interesting article, written by Kaytie Zimmerman, on Modern Mentoring; the article outlines the different approaches companies can take to ensure leadership skills are being developed in their younger workforce.
2. Value Their Work
Millennial employees want to feel connected to their work. An employer should see this as an advantage; use their employees' creative and passionate minds to improve processes or products. To promote growth and ingenuity, some companies such as Amazon encourage their employees to work on "revolutionary side projects." Even the most novice Amazonian is emboldened to share their ideas for features and products regardless of what department they come from. Amazon's culture of cross-functional collaboration allows curious employees to develop a company-wide perspective and hone their leadership skills.
3. Offer Flexibility
There are many arguments in favor of flexible schedules, one of the most poignant being that flexibility allows employees to govern their "Golden hours." Author Jodi Wehling describes these precious hours of the day as the time you are most alert, motivated and driven. A person's golden hours are typically within the first few hours of waking up. If a team's morning standup is at 9 AM, that meeting might be killing productivity.
Another argument for flexible work schedules is to help people avoid the heavy traffic associated with Seattle's rapid expansion. If your office is in Seattle but half the team lives in Bellevue, try moving that morning meeting to the afternoon. I surveyed 180 millennial employees about what makes them consider a job change, 36% claimed sitting in heavy traffic has made a job on their side of the bridge considerably more appealing.
As Seattle's tech industry continues to boom, the talent deficit will grow. Companies will need to evolve to compete for the attention of the technologists responsible for driving innovation. Current compensation models have worked well for many years but are now becoming dated. I encourage companies to consider what drives younger employees; they want development opportunities, valuable work and a little more flexibility. Employers unwilling to compromise to meet the needs of Millennials (now the largest employee group in the country) will find themselves plagued with high churn and unachievable hiring targets before they can say… Millennial.